Our best yet! Straitjacket escapes are amazing and mesmerizing - the perfect combination to make you a star! This is a magic trick that audiences love and one that you'll love performing. When I added the escape in my repertoire, I doubled my money instantly, and then got more bookings. The escape has made my career and reputation. It will do the same for you.

These jackets are use a trade-secret design especially for escapes. Everything you need to amaze an audience. Available in all sizes, and fully customizible. Starting at Only $129.95!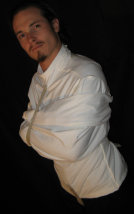 Magicians Straight Jackets
We have many options available for custom straight jackets, including color, straping methods, extra straps, and...well...you tell us what you want, these are customized with you in mind.
Available in all sizes. Starting at Only $94.99!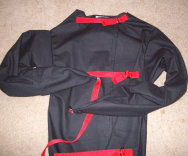 Custom Straight jackets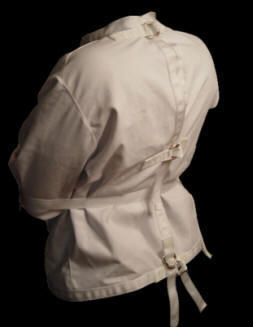 Real Straight Jackets
Need a replica jacket? A character jacket? A concept jacket?

We make many styles and types of straightjackets, and some have become popular staples, especially as costumes.

The Joker's Straitjacket, Scarecrow's Straitjacket, Alice McGee's, The Jackal's Jacket, Pyscho Psyman, etc.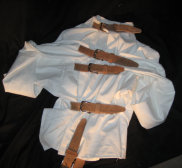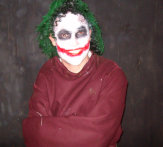 One word: HALLOWEEN!! We even make straitjackets for costumes. These are made slightly different from our "Real Straitjackets," but use the same materials for durability. These are secure, strong, and great looking. They will last for most uses, but are not meant as actual restraints. Perfect for costumes and stage performances. Starting at Only $69.95!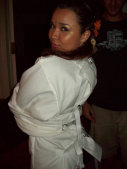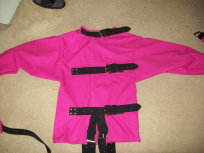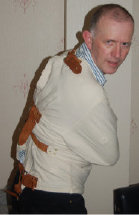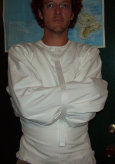 Click a pic for more!
Basic $102.99
Ultimate $335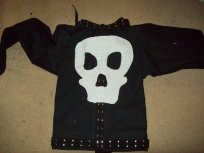 Basic
Leather
Ultimate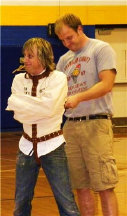 Basic $129.99
Leather $224.99
Costume $79.99
We have many different styles on our other site: Monkeydungeon.com

Houdini Style2

$275

Classic Straight Jacket

$194.99

The Guardian

4 piece outfit -order one, or the whole set.

(Priced by size and piece)

Tan Leather Straight Jacket

$174.99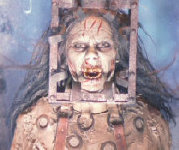 Jokers Jacket $99.95
Psycho Psyman $149.95
Scarecrow $199.95
The Jackal $449.95
Costume Straight Jackets and Accessories
Specialty Costume Straight Jackets
We Design and Sell Quality Straightjackets!
Our Products
Here at Real Straitjackets we categorize our unique and custom products by style. All of our straitjackets are made from Heavy Canvas. Some with nylon straps, some with leather, and some we call our "Ultimates".

We make real restraints, custom straitjackets, and magician's or performance jackets. We also make costume straight jackets. We have many unique options, upgrades, extras, and innovations. If you can't find what you are looking for on this page, contact us and we can make it for you.